Storehouse & Field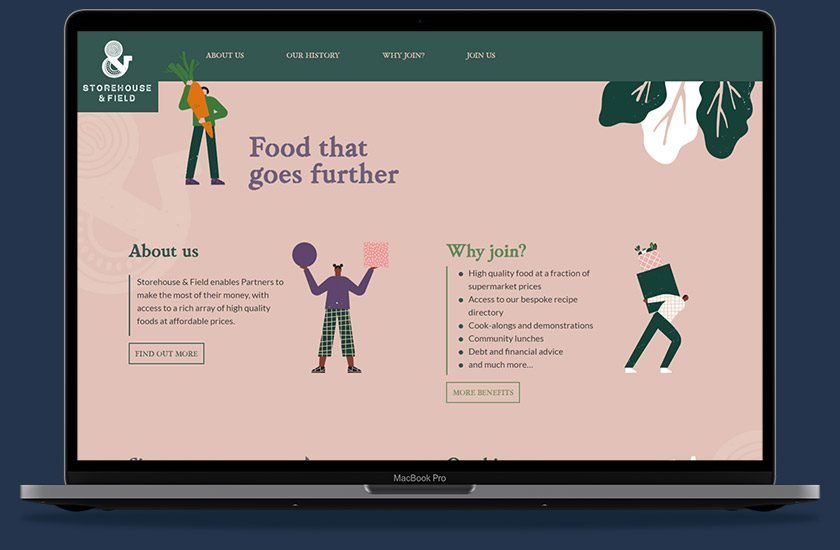 I've worked with Barry on two different website builds now, and he really takes the time to understand what I'm trying to create. Both websites have been done to a high standard, and I know that if I have any problems, or if any changes need to be made, he's happy to help me. Giving Barry our branding and letting him take it from there has worked really well for us, and the design, look and feel of the websites has been spot on. I've found Barry to be a real expert in this field, prompt on reply, and very good at what he does.
Amy Calvert, Innovation Manager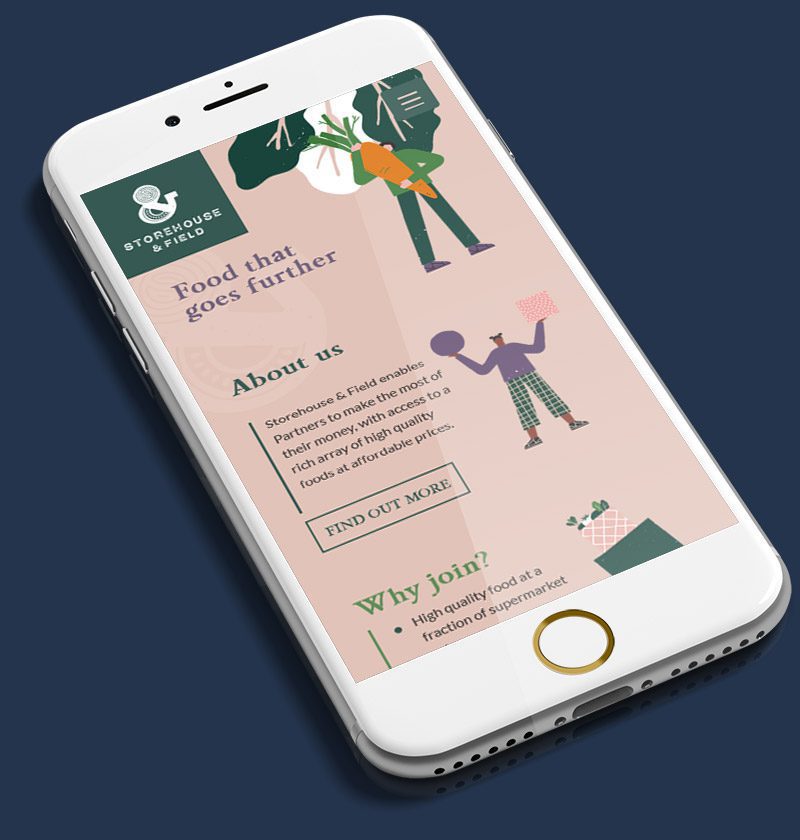 Storehouse & Field is an enhanced community food hub based in Shafton, in the North East area of Barnsley. It was developed by Good Food Barnsley to support Barnsley citizens in accessing great quality food that doesn't break the bank.
The website enables people to sign-up to become a Storehouse & Field Partner. Partners are able to access to a wide range of food to supplement your weekly food shop and feed the family at a fraction of the cost of an average supermarket shop. In addition the website allows Partners to log in and access a range of resources and recipes.
Need a website that works hard for you?
Then you're in the right place.
Find out more