Energy Alton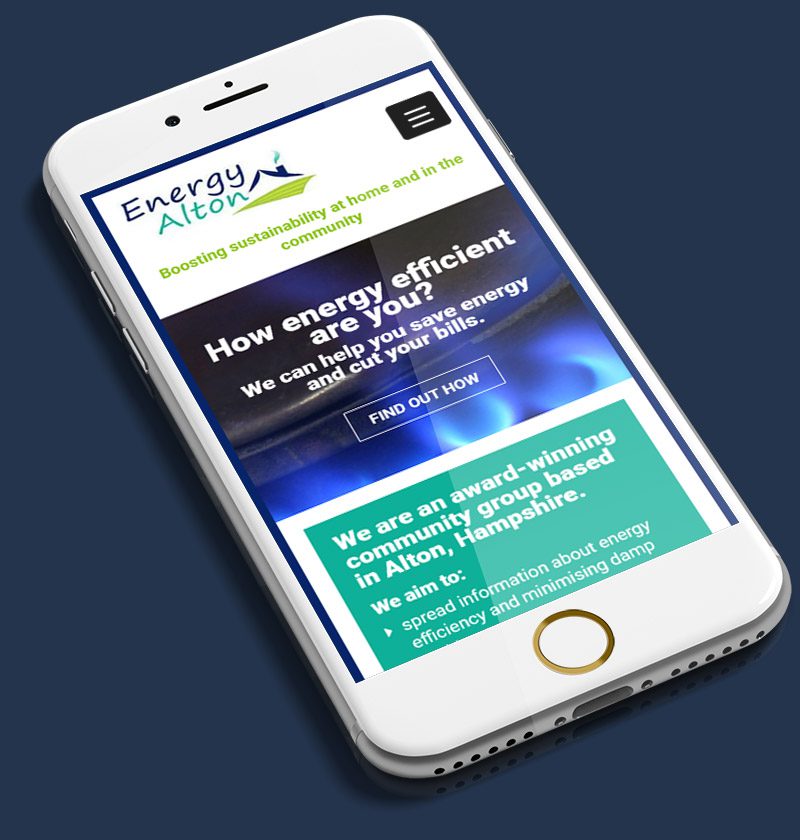 Energy Alton is an award-winning community group based in Alton, Hampshire run entirely by volunteers. They aim to spread information about energy efficiency and minimising damp problems, give practical advice on how to save energy, reduce fuel costs and CO2 emissions and stimulate discussion on how to achieve a more sustainable local community.
The website houses an extensive set of resources, as well as tons of practical advice on energy issues. There's an opportunity to sign-up for their newsletter as well as volunteer to help with their various activities.
Alongside the website I have produced designs for three banner stands and designed a 24-page booklet entitled Clean Heat that highlights energy-saving information.
Need a website that works hard for you?
Then you're in the right place.
Find out more