Musical Theatre Backing Tracks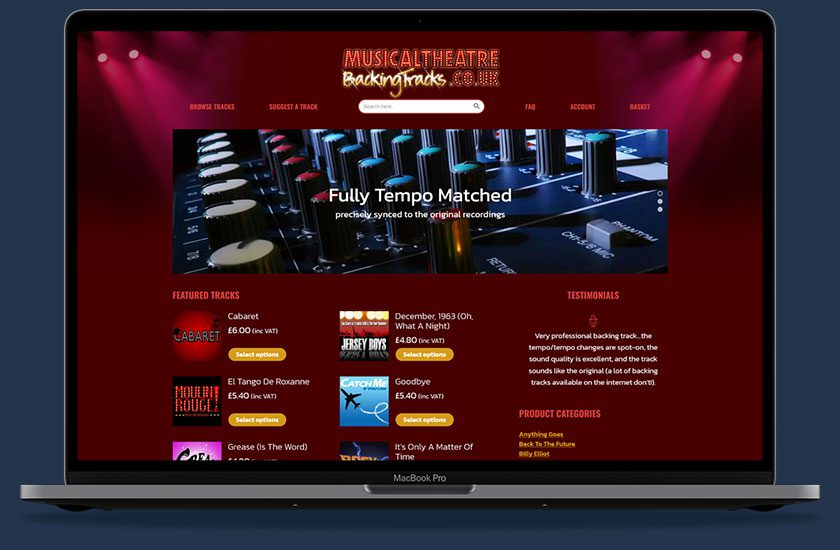 Barry was able to take what we liked about our previous website design and bring the whole thing right up to date, as well as solving various technical issues along the way. We're delighted with what he achieved.
Joe Davison, Auburn Jam Music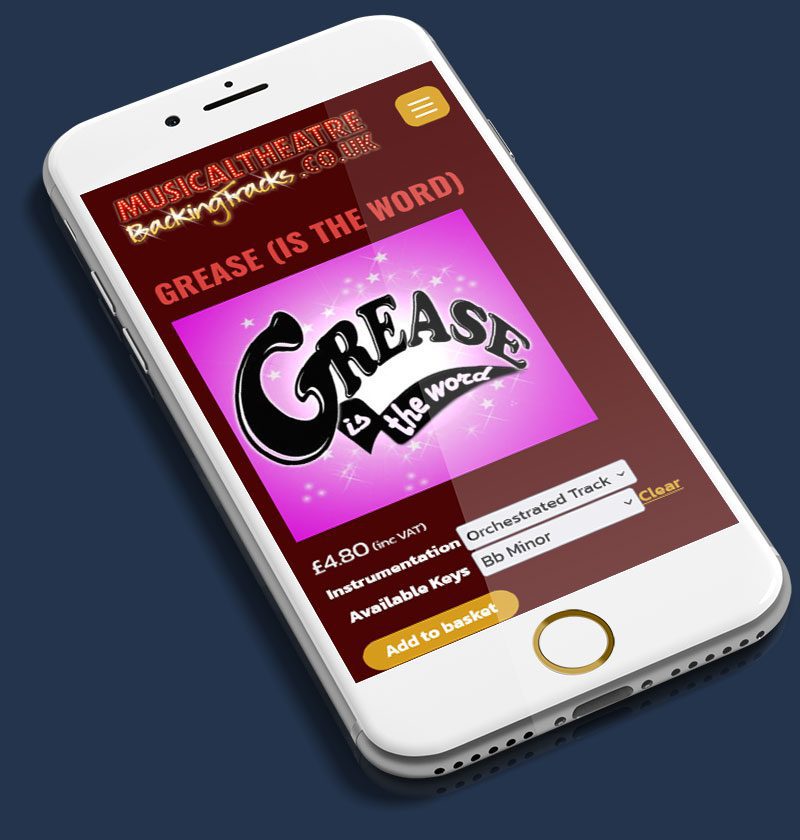 Musical Theatre Backing Tracks does exactly what it says on the tin – they make high-quality, realistic-sounding backing tracks for musical theatre songs.
Joe and Nikki Davison at Auburn Jam Music and the brains and talent behind Musical Theatre Backing Tracks asked me to redesign the website after the previous one encountered some problems. Using the previous design as a guideline I redesigned and built a new site from the ground up. The main part of the site is the 'Shop' from which people can purchase the backing tracks.